Brasília Cultural Center
Created in 1980, the Banco Central Cultural Center in Brasília is now part of the Federal District's cultural agenda and has become an important center of expression for artists from Brasília and the rest of Brazil. Consequently, aside from providing services to the community, it has also offered employees of the Bank a permanent contact with contemporary artistic manifestations.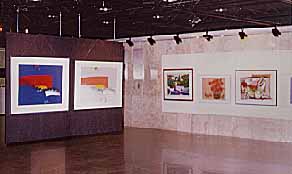 Address
Banco Central do Brasil
Financial Education Department
SBS Quadra 3 - Bloco B - 2. Subsolo
70074-900 - Brasília DF
Schedule
Tuesday to Friday from 10:00 am to 6:00 pm
Registration of Works
Annual selection of the registered works takes place in October and November for the following year's agenda.
Contact
Money Museum
Telephone: +55(61) 3414-2093 and +55(61) 3414-2099